Every Sun

Morning Service - 11am. Evening Service - First Sunday of the month at 6.30pm (except during July and August).

Every wed

Bible Study/Prayer Fellowship - Meets on Wednesday at 8.00pm in Youth Room.

Every thu

The Praise Group practise in the church for an hour most Thursday evenings at 7.30pm. We would love to see some new faces, so if you like to sing or play an instrument please come along. Alma's Tel: 087 8145 2168.

feb 10 tue

Child Protection Course/Meeting - at 7.30pm. This course is for ALL leaders involved with our youth organisations and also for anyone interested in becoming a leader within our Church. This will be a very important meeting and I would encourage everyone to attend. Please fill in the list in the vestibule if you will be attending. The maximum we can have at the training course on the 10th February is 40 people. We have 27 names at present so people need to sign sheet to get accurate numbers if they intend going.

feb 11 wed

Young at Heart meets in Minor Hall at 2pm - Subject - Community Policing.

feb 11 wed

Study and Discussion on Daniel Ch. 12 - 'The End Times' at 8pm in Youth Room.

feb 12 thu

Easter Message - Practices for Easter Musical continue at 8pm.

mar 3 tue

Cash for Clothes - Badminton Club Clothes collection - Please leave all items at the church halls between 6.30 and 9.30pm. All clothes, shoes, belts, handbags, hats and scarves and curtains gratefully accepted. All items need to be in reusable condition.

mar 20 fri

Close To Home - Unpacking Covenant Theology Conference in Assembly Buildings, Belfast from 9.45am - 4.00pm. Leaflets in vestibule.

mar 22 sun

Sunday School 'Big Breakfast' Fundraiser will be held on Sunday 22nd March.

apr 18 sat

New Irish Choir & Orchestra Concert in Craigavon Civic Centre. Tickets available from Faith Mission bookshops in Banbridge, Lurgan & Portadown priced at £10 each.

2015

Fundraising for new church building. List in vestibule. The aim is to compile a list of people who would be willing to be called on (from time to time) to assist with catering events in our Hall. Sign list in vestibule - any help would be greatly appreciated.

food bank

Moira Foodbank - Many thanks to those who have and continue to contribute. Donation Box is in the vestibule.

summ 2015

Moira Exodus team - 'Any young people (age 15-24) interested in being part of an Exodus team to Romania next summer can get more info and apply online by visiting exodusonline.org.uk or get in touch with Suzi Watson at suziexodus@gmail.com or on 07702433743'.

2015

2015 Church Calendar now available for anyone wishing to buy one (or more). Cost £10 - all proceeds to the building fund.

2015

Flower List - 2015 list now in vestibule. Please include Name and Tel. no. Queries to Naomi Rice (92612352) or nrice@btinternet.com.

sunday school

Would you consider helping out with our Junior Sunday School? We are extremely blessed at MPC to have almost 80 children throughout our Sunday School. We have a great team of teachers but we need more help. This would be on a rota basis and if you are interested and would like to help out, please speak to Bronach on 07885 945999.

NEW BUILD

Got an idea for fund raising? - send us an email and let us know.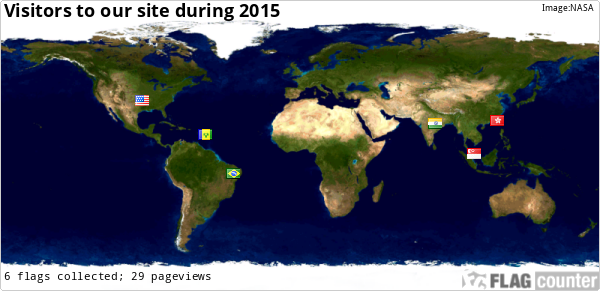 Future announcements to be placed in the post box outside the Choir Room by Thursday at 9pm or telephone 92612927 or by emailing announcements@moirapresbyterian.org.uk

Dec 2014: Added - Quicklinks, Service Times and Rotas.

Jan 2015: Added - Guestbook and COMPASS survey, changed counter providor, added visitor information at bottom of the 'About' page.

Fec 2015: Deleted the visitor information at the bottom of the 'About' page with a world map version at the bottom of the 'Home' page.
As of 14th December 2015 our Building Fund stands at £249,915,00; this includes our recent Gift Day collections of £31,000,00; our Harvest Service collection of £6,035,00;and the proceeds from our Dromore Choir Concert of £2,165,00.
Also included is an

interest free loan

to the fund of £10,000,00. If you would consider doing the same please get in touch with Russell Bar or the Rev. Gilpin. Alternatively you can email us your contact details via our our web contact form and we will get in touch with you.
Planning Permission has been granted for our new church building, when complete it will be almost double the size of our existing church. "The new church building will be built on the same footprint as the existing church" "We will be demolishing the old church and rebuilding it. We expect the build to take about a year but we still have some fundraising to do before we can start the work." Moira Presbyterian Church currently has 300 families worshipping each Sunday and with only 220 seats in the church, accommodating them has become a struggle in recent years. Our minister, the Rev Gilpin is hopeful the new church, which will have 400 seats, will enable the church to grow even further. Thanking the congregation for the support during recent years, Rev Gilpin said: "This has been in the pipeline for quite some time. We have been fundraising and have had gospel concerts and a PW fashion show. The congregation have been very supportive. There's a church development committee, who have worked very hard to drive this forward," he added. Alderman James Tinsley has welcomed the granting of permission for our new church, as did Councillor Alexander Redpath, who said: "This project was praised by councillors from across the political spectrum. I am glad to see strong vibrant congregations making such large investments in their local area to meet the needs of a growing church."

Can't wait until its built? You can now explore our Google SketchUp model. You can fly around, zoom in and walk about the model. Make sure you visit the notice board in the foyer.

The Google SketchUp model of our proposed new build.
CLICK HERE to download the SketchUp .skp file (24.4Mb).
Google SketchUp Viewer for Windows or Mac
If you don't have SketchUP, CLICK HERE to download the SketchUp Viewer for Windows or Mac (15.1MB). Note: This link will take you to the SketchUp Viewer download site.
Google SketchUp Mobile Viewer compatible with iPad (iOS6 or later)

NEW

- just released! Sketchup Mobile Viewer. Cost £6.99 from the Apple App store, just search for SketchUp Mobile Viewer.
For more information on SketchUp Mobile Viewer CLICK HERE.

A BIG THANK YOU to everyone contributing to our building fund.
NOW AVAILABLE TO DOWNLOAD
3D model of our proposed new church
++ Click on the 'Building News' tab ++
Daily Scripture Verse
8 February, 2015